Cara Stream di Server LOCAL ( ), Play Dulu Setelah itu Ganti Resolusi ( ) ke 720p, 1080p atau Original, Tunggu Beberapa Detik.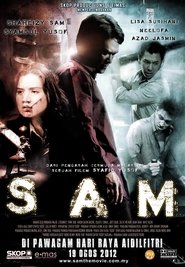 Saya Amat Mencintaimu
A romantic psychological thriller directed Syafiq Yusof, the youngest film director in Malaysia. Set in Malaysia and starring Shaheizy Sam as Sam himself, an ordinary guy who wants to live a normal happy life with his girlfriend and soon-to-be wife Lisa (Lisa Surihani). However, Lisa is desired by many, among which includes a mentally disturbed guy named Haikal (Azad Jazmin). Their nightmare begins when Haikal makes a decision to kidnap both Sam and Lisa to take revenge for her rejection towards him. Will Sam and Lisa survive their ordeal?