Cara Stream di Server LOCAL ( ), Play Dulu Setelah itu Ganti Resolusi ( ) ke 720p, 1080p atau Original, Tunggu Beberapa Detik.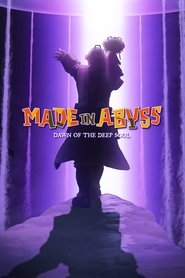 Made in Abyss: Dawn of the Deep Soul (2020)
Riko, Reg, dan teman baru mereka, Nanachi, melanjutkan perjalanan menyusuri Abyss dan tiba di lapisan ke-5. Namun untuk melanjutkan ke lapisan ke-6, mereka harus bertemu dengan sosok menghantui masa lalu Nanachi: Bondrewd the Novel.