Cara Stream di Server LOCAL ( ), Play Dulu Setelah itu Ganti Resolusi ( ) ke 720p, 1080p atau Original, Tunggu Beberapa Detik.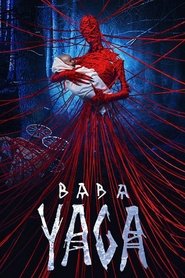 Baba Yaga: Terror of the Dark Forest (2020)
Keluarga muda yang pindah ke apartemen baru di pinggiran kota. Pengasuh yang dipekerjakan oleh mereka untuk putrinya yang baru lahir dengan cepat mendapatkan kepercayaan diri. Namun, bocah laki-laki, Egor, berbicara tentang perilaku menakutkan seorang wanita, tetapi orang tuanya tidak mempercayainya. Kamera pengintai yang dipasang oleh ayah untuk kenyamanan hanya memastikan semuanya beres. Kemudian suatu hari, Egor, pulang ke rumah, tidak menemukan jejak baik dari pengasuh atau adik perempuannya, dan orang tuanya berada dalam keadaan kesurupan yang aneh dan bahkan tidak ingat bahwa mereka memiliki seorang putri. Kemudian Egor, bersama teman-temannya, pergi mencari, ternyata pengasuhnya adalah iblis Slavia kuno, yang populer dengan sebutan Baba Yaga.